Hyaluronic Acid Facial Serum with Vitamin C & Green Tea for Intense Hydration, Fine Lines, Wrinkles & Skin Brightening 30ml
POWERFUL AND EFFECTIVE HYALURONIC ACID SERUM - Vya Naturals Hyaluronic Acid Serum improves skin texture and brightness with intense moisture and balance. Super hydrating facial formula. It Hydrates, brightens and soothes skin with its unique combination of Vitamin C, Green Tea, Jojoba Oil and Aloe Vera leaf extract is meant for all skin types including sensitive skin.
BEST FORMULA - Hyaluronic acid is a safe, naturally occurring and powerful moisture binding ingredient that keeps skin plump, hydrated and young-looking. Infused with pure Hyaluronic acid, a light non-greasy daily use serum that helps your skin retain moisture. It visibly reduces the appearance of wrinkles and fine lines and helps brighten the skin.
ANTI-AGING SKINCARE PROPERTIES - Vya Naturals Hyaluronic Acid Serum fills-in and diminishes the look of fine lines and wrinkles. See a noticeable difference with visibly plumper, softer and smoother skin with this anti-aging hyaluronic acid serum.
GENTLE SKINCARE - This all natural highly concentrated light-weight, fast absorbing formula that contains Green Tea & Aloe Vera Extracts to not only moisturize, but soften, nourish and hydrate the skin which helps to reduce dry, flaky skin.
FOR BEST RESULTS - Take 1-2 pumps of Hyaluronic Acid Serum and apply over cleansed and toned face and neck before applying moisturiser or creams. Use morning and night for a brighter, radiant skin. Use the product for a minimum of 8-12 weeks to see visible results. Recommended to be used during the day and overnight.
GOODNESS IN, TOXINS OUT - Hyaluronic Acid Serum is free of parabens, sulphates, harmful chemicals, artificial colours and fragrance-free, silicone free and not tested on animals. This product is vegan.

Key Ingredients:

Sodium Hyaluronate - Sodium hyaluronate is the super ingredient that holds 1000 times its weight in water. It can be called a natural moisturizer.
Vitamin C - The Vitamin C has antioxidant properties and helps in collagen production, a vital molecule for skin health. Vitamin C also helps prevent and treat photo-damage.
Jojoba Oil - Jojoba is full of nutrients like Vitamin E and B, as well as antioxidants which nourish and protect skin and help improve the elasticity of skin.

Benefits:
It is a super star skincare product- Hyaluronic acid is a moisture binder,
helps replenish and hold cell moisture, leading to hydrated, plump skin.
It Moisturizes skin, reduces the appearance of fine lines and wrinkles, Replenishes cell moisture, speeds wound healing.
It's Fast absorbing: Unlike some skincare products, hyaluronic acid quickly absorbs into the skin, meaning you lose less product.
It's non-irritating: For the most part, hyaluronic acid is non-irritating and safe for use with all skin types.

How-To Use:

Apply 1-2 pumps of Hyaluronic Acid Serum on cleansed face using your fingers.
Allow the serum to be absorbed completely. Follow-up with a moisturizer.
Can be used daily morning and night for best results.

30ml/ 1.01 fl oz
How much does shipping cost?
India Addresses- FREE
International Addresses- Flat charge of INR 1200
IMP: You can get free international shipping if you purchase products worth INR 7000 i.e. approx. $100 and apply the code INT100 at the time of checkout.
Where all do you ship internationally?
United States
United Kingdom
United Arab Emirates
Turkey
Saudi Arabia
Qatar
Pakistan
Oman
Mexico
Malaysia
Ireland
Germany
Canada
Bahrain
Australia
New Zealand
Norway
Netherlands
*Can't find your country in the list above? Send us an email on info@vyanaturals.com to check shipping availability in your country.
Do you offer COD (Cash on Delivery)?
Yes, we do offer COD (cash on delivery) for most pincodes in India at no extra cost.
Minimum value for Cash on Delivery is ₹500
Maximum value for Cash on Delivery is ₹2500
How long will my order take to arrive?
India- 3 to 5 working days from the date of shipping
International- 3 to 8 business days

from the date of shipping

. This doesn't account for customs delays outside of our control.
How do I track my order?
All orders are shipped from our warehouse in New Delhi (India) with tracking, however tracking can't be guaranteed once it enters a new postal network which is out of our control.
You can track your order here: https://vyanaturals.com/pages/track-your-order
Important information:
All orders received on or before 11.30 am IST will be shipped the same day. Any order received post that will be 

dispatched the following business day.

Our warehouse doesn't operate over the weekend or on public holidays. So your order will be dispatched the following business day.
All India orders are sent via local carriers such as Delhivery, FedEx, BlueDart, XpressBees and India Post. At this moment, we do not have the option for you to choose the carrier.
All international orders are sent out via DHL International.
Customer Reviews
Write a Review
Ask a Question
Filter Reviews:
skin
face
winters
serum
pumps
magic
winter skincare
staple
dryness
people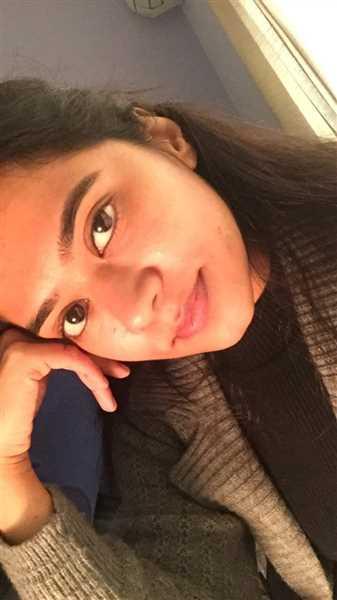 04/03/2020
Totally loved it!
This serum is very lightweight, my skin feels supple & hydrated as soon as I apply it and follow it with my moisturiser. I have dehydrated and acne prone skin so this serum is helping me with my dehydration also in summer. People who have dry skin only during winters can apply it in winters. I also have pigmented skin so I would give (niacinamide serum) a try because now I can definitely say that it would work!
Simran S.
India
03/20/2020
Best dry skin serum
OMG this is the best Hyaluraunic Acid Serum ever. Gentle, hydrating and easy to absorb. I recommend this to anyone who suffers from with dry or flaky skin. It really helps in moisturising and plumping up the skin.
Mrs M.
India
03/14/2020
Magical Serum
My skin loves it ❤
Krishna S.
India
03/09/2020
Food for my Skin
people wonder how come my skin shines like glass. I feel so good and satisfied when I pat the serums on my face.
Malinka M.
India
01/22/2020
On Second Bottle
My skin is normal in summers, but dry in winters. I often face dry patched. This serum has helped me combat it. I just apply 2 pumps of this serum in night, followed by a face moisturiser and it works like magic as the dryness is almost to completely gone by morning. I won't need it in summers, but definitely my staple in winter skincare.
Priya
India